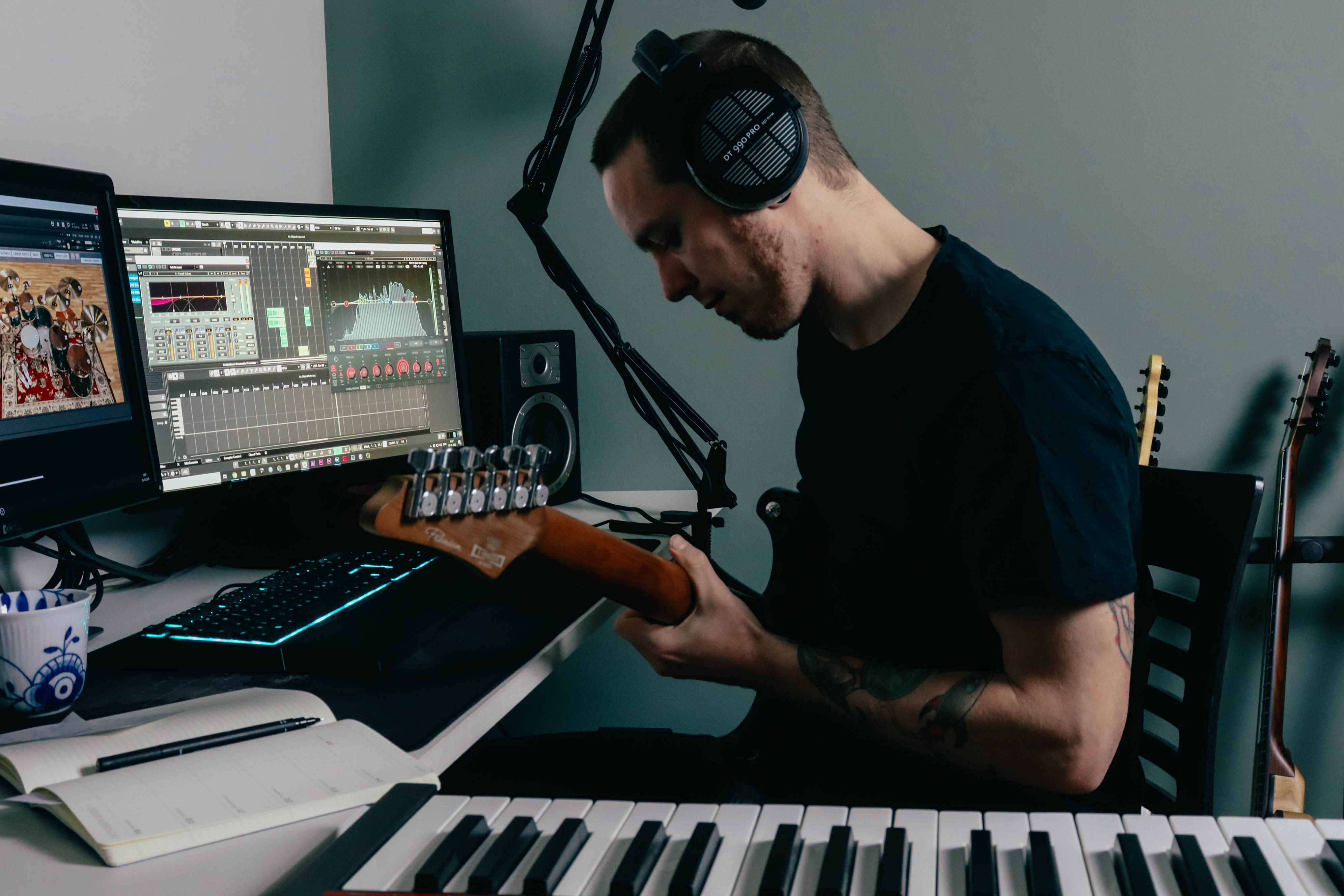 GUARANTEED DEVELOPMENT OF YOUR MUSICAL ABILITIES
This is how to get better at playing and writing your own music
Are you lacking inspiration? Is it hard to find the motivation? Or, are you having a hard time figuring out how to get started playing an instrument?
I strive to make it as fun and easy for you as possible. It doesn't matter if you are a complete beginner, intermediate, or even an advanced player. I offer online courses and lessons which suits your specific level and intrests. And helps you develop your musical abilities in the best possible way. 
THE SUBSCRIPTION SERVICE INCLUDES:
•

Instant access to streaming of all courses & lesson librarys
• D

ownloadable material such as tabs, jam tracks, diagrams etc.
•

Exclusive acess to all material from the Youtube Channel
•
Access to a private subscribers-only community group
•

7 days free trial



ADDITIONAL INFORMATION:
• The subscription service is compatible with all devices and browsers
• You can start & stop whenever you wish and get right back to where you left off
• The free trial let's you try if the service is for you - completely risk-free
• The service is updated frequently with new lessons and material
• You get a say in what topics, courses and lessons are added to the service
THE ULTIMATE COMPOSERS TOOLKIT
In this short video, I explain everything you need to know about the subscription service and the thoughts behind it.
GET INSTANT ACCESS TO THESE COURSES AND MORE ...
By signing up to the subscription service you get instant access to many hours of video courses & lesson and the private subscribers-only community group.
Click to see the content of each course.