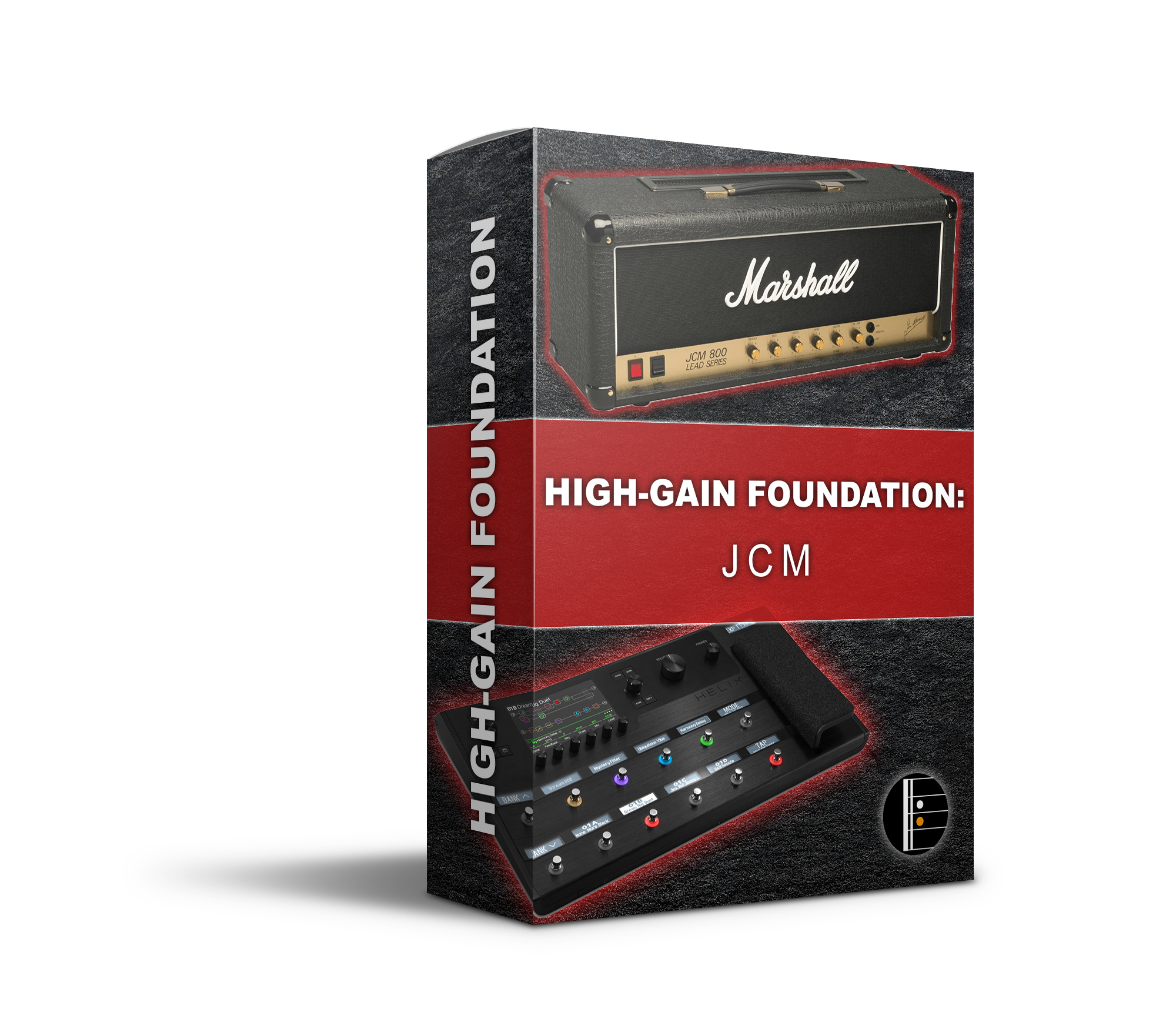 THE HIGH-GAIN FOUNDATION: JCM
This bundle contains 4 meticulously crafted guitar presets for your Line6 Helix units. The presets are made to suit modern productions and sound great live.
All presets are compatible with Helix/LT/Native/HX Stomp, and are built using stock cabs. You can easily switch any cab block out with third party IR's.
HIGH-GAIN FOUNDATION: JCM
Great tone in a small package
The 'High-Gain Foundation' is a collection of affordable high-gain guitar tones built on a single amp. The goal of this bundle is to cover all of the different sounds you will ever need in the studio, on stage or at home. Every product comes with a High-gain, Crunch, Pushed Clean and Lead preset.
All the tones are carefully tailored to fit in the mix of modern productions, while maintaining playability and great sound for playing live as well.
NOTE:
This preset is one of 9 bundles in the High-Gain Foundation series. The entire bundle with ALL of the nine bundles combined can be found here:


THIS BUNDLE CONTAINS:
High-Gain Foundation: JCM (4 presets)


- High-Gain
- Crunch
- Lead
- Pushed Clean